Meet Printavo at ISS Long Beach Booth #3001!
It's time for Printavo to join The NBM Show's amazing roster of exhibitors! We'll give hands-on tours of our shop management software and have exciting giveaways each day.
Location | Booth #909, Long Beach Convention and Entertainment Center
Dates | August 15-17, 2019
Perks | Exclusive product tours (including our newest product Printavo Merch), meet the team behind Printavo, get a copy of our book A PrintHustlers Guide to Growing a Successful Screen Printing Business.
What Will Printavo Showcase at NBM Long Beach This Year?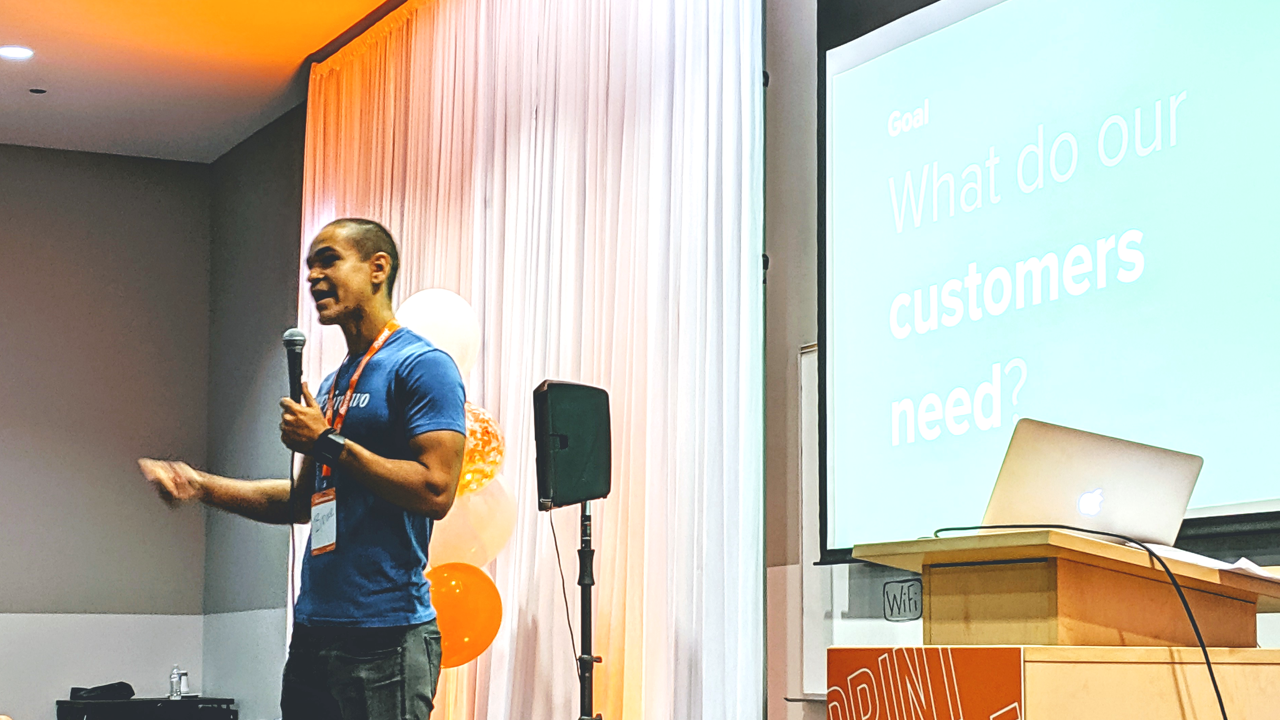 We have an exciting lineup for you at NBM Long Beach 2019.
Try our newest product: Printavo Merch. Easily generate online stores for group orders, fundraisers, company stores, custom merchandise, or anything you can dream of – and integrate those orders directly into your Printavo production workflow with one click.
Hands-on Printavo tours by expert users.
Learn about our development roadmap. See our 5 exciting plans for making Printavo even better.
Meet the passionate team behind Printavo.
We're right across from The M&R Companies at Booth #909!
What is Printavo?
Printavo is simple shop management software for every type of decoration. We believe managing your print should be simple.
Watch our latest Printavo demo below:
Why Printavo?
We've help thousands of screen printing, embroidery, DTG, and sign shops get organized. From invoices to art approval to purchase orders to production to online stores (and more) – Printavo is built for you.
Our cloud-based tool makes shop management easier and faster. Printavo has straightforward, highly customizable industry-specific features – and is built on a secure and reliable platform.
Access Printavo from anywhere that has an internet connection, whenever you want, with unlimited user seats so your entire staff can stay on the same page.
Our core value is simplicity. We want print shops everywhere to concentrate on sales, growing your business, and improving processes to raise the bar for the entire industry.
NBM Long Beach 2019 Floor Layout
Join Printavo directly across from M&R at Booth #909.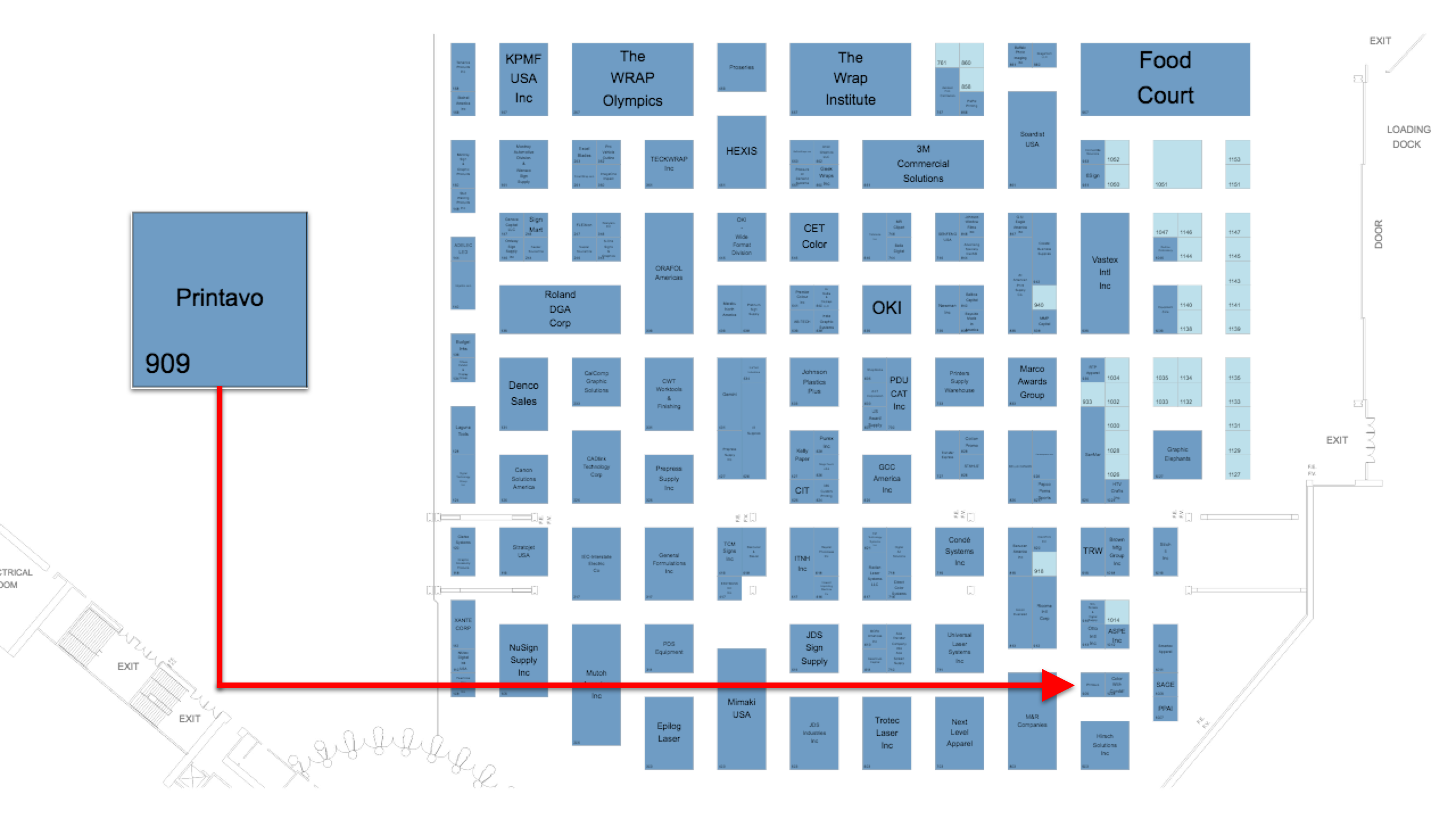 You can view an interactive map of the facility here: NBM trade show map.
Additionally, see the list of exhibitors here. A few standouts:
3M Commercial Solutions
Advertising Specialty Institute (ASI)
BELLA + CANVAS
Hirsch Solutions
The M&R Companies
Next Level Apparel
SanMar
STAHLS'
Join NBM's awesome seminars
Industry experts and leaders hold cutting-edge classes at NBM trade shows. This year, NBM has rolled out a suite of high-value classes and educational opportunities. Here's a few of the standout sessions that will be offered:
August 14
Born to Wrap: Skills Training 4-Hour Wrap-Focused Class
Presented by Roland DGA Corp
This $349, 4-hour intensive session will be a concentrated way to build your vinyl wrapping skills. Note: this session is available each day of conference!
"Get skills training from the very best in the business as Digital EFX show you the tips, tricks, and artistry of installing vinyl graphics.

Wrap different demo pieces and develop your wrap skills in a training class where you'll walk-away with new skills and more efficient ways of wrapping. Wrap a transit door, car door, bumper, rivet wall and more!"
August 15
Unleash the Power of CorelDRAW
Presented by Digital Art Solutions

Free! This free seminar explores the different capabilities and techniques you can utilize in CorelDRAW's software. It's not just playing second-fiddle to Adobe!
"This class will provide both new and experienced users a strategy for optimizing both their design and production capabilities in CorelDRAW®. We will outline the essential skill sets for succeeding in CorelDRAW® as well as explore best practices for managing your graphics. The class is taught by Craig Mertens, the President of Digital Art Solutions. Craig has over 20 years of experience teaching CorelDRAW® and developing add-on software that automates and simplifies CorelDRAW®."
How to Create Fast Index Separations
Presented by The M&R Companies
Free! M&R's Thomas Trimingham brings 25+ years of screen printing separations experience to NBM. M&R is among the world's most trusted screen printing manufacturers, and Thomas has been instrumental in their continued success.
"Does your shop receive high-end illustrations and photos that you have to color separate quickly for screen printing? The time it takes to separate a design takes away from other art tasks that earn new business, so it is important to separate fast while maintaining image quality.

Each attendee will see how to prepare artwork, isolate and select colors, how to define an underbase, and how to build a digital proof for pre-testing your seps. Multiple images will be broken down into separations and everyone will receive a handout and printed t-shirt."
August 16

Learn How to Earn More from Your Existing Customers
Presented by The Advertising Specialty Institute (ASI)
Free! Learn to expand your offerings and bundle and upsell merchandise to boost your revenue. Why get new customers when your current ones can grow your business?
"Want to increase sales from your current customers and introduce your business capabilities to new customers? You can do both by simply adding promotional products as a new sales channel. Learn how thousands of trophy and award shop owners, graphics and screen-print professionals have succeeded in this market. Discover the top markets to sell to, the hottest products available, as well as the tools you need to succeed."
August 17
Printing More Than Tees
Presented by Hirsch Solutions
Free! Interested in learning to print on something besides t-shirts? If you want to really grow, you've got to develop a niche that goes beyond simple t-shirt screen printing. Hirsch presents a DTG-focused class to inspire you to try new things.
"Print shirts, hoodies, caps, coasters, tote bags, shoes and more with Brother Direct to Garment printers. Learn DTG tips, tricks and secrets from the industry leading experts."
Why NBM Long Beach 2019?
The NBM Show is one of the industry's most trafficked and high-value trade shows. Before you go, be sure you're ready to get the most out of your trade show experience.
With nearly 100 exhibitors from all areas of the garment decoration industry – screen printing suppliers and manufacturers, garment manufacturers, logistics experts and more – NBM is the place to build your network and skills.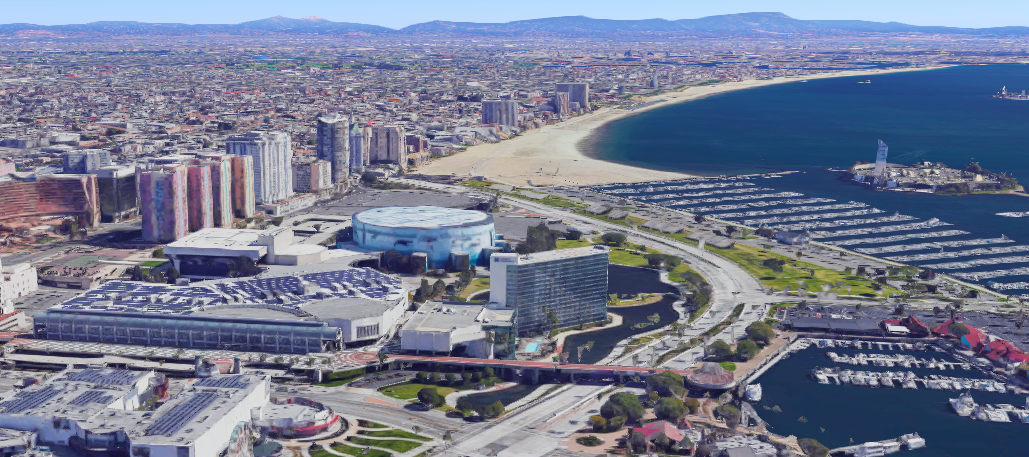 Whether you're scoping out a big purchase, looking to learn a new printing technique, or just want to connect with friends – NBM is a shortcut to success.
Thousands of your peers and competitors will be there. Don't miss your chance to learn, grow, and connect at NBM Long Beach.